Trusted Orthodontics in Sammamish
We proudly serve orthodontic patients of all ages from Sammamish and the surrounding communities. Come visit our modern, fun, and convenient office in Sammamish, WA. You'll find welcoming waiting areas, comfortable treatment chairs, and complimentary WiFi.
Address:
3014 Issaquah Pine Lake Rd. SE Ste. B
Sammamish, WA 98075

Phone: 425-651-2778

Office Hours:
Monday - 8:00 a.m. to 5:00 p.m.
Tuesday - 8:00 a.m. to 5:00 p.m.
Wednesday - 8:00 a.m. to 5:00 p.m.
Thursday - 8:00 a.m. to 5:00 p.m.
Friday - 8:00 a.m. to 5:00 p.m.
Meet Your Sammamish Family Orthodontist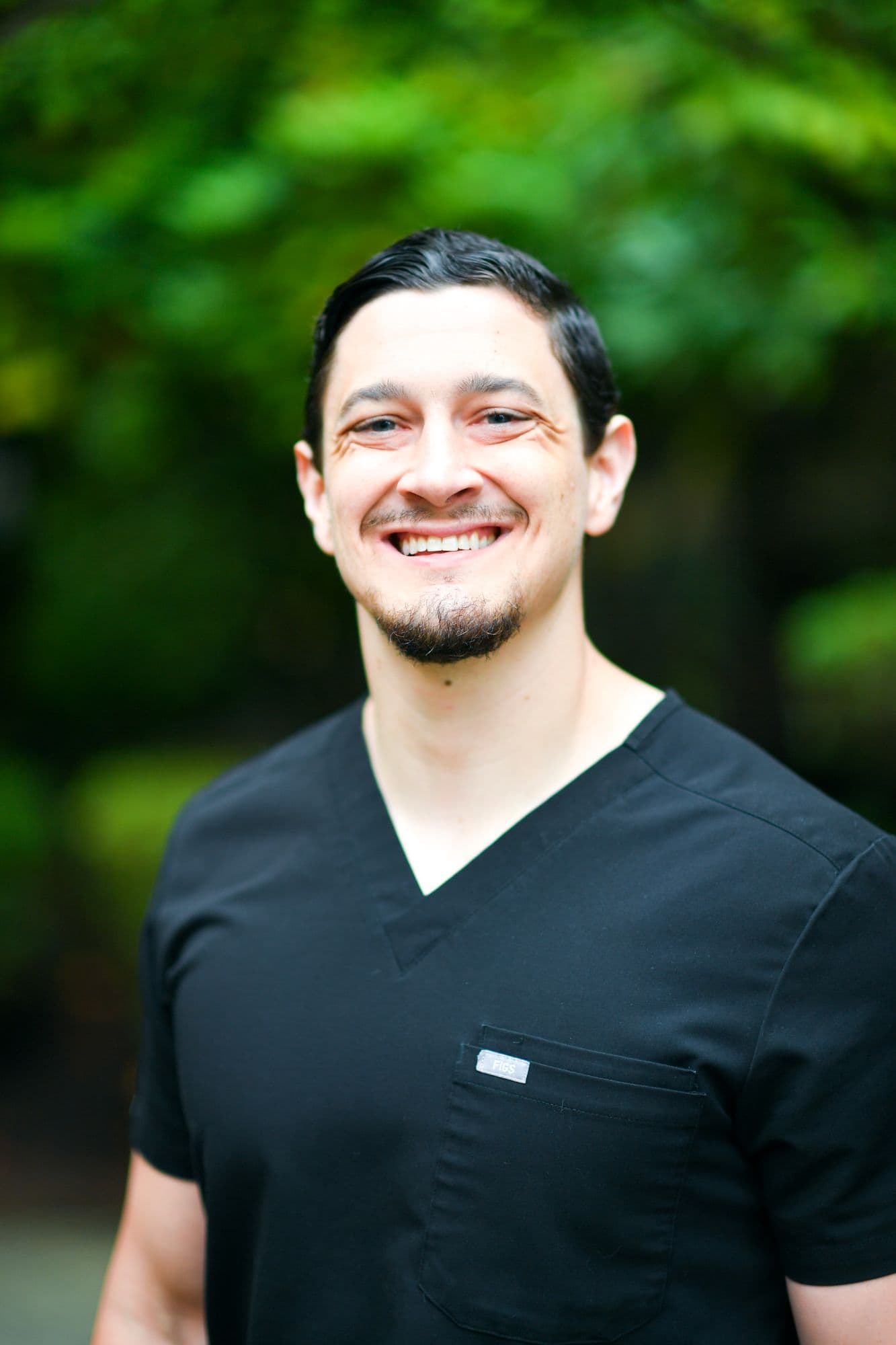 BOARD-CERTIFIED KENT ORTHODONTIST
Meet Cameron Freelove, DDS
Our board-certified orthodontist serves the Sammamish area with a smile so you can start smiling, too.
At Freelove Orthodontics, it's all about that personal touch. Dr. Freelove's number one priority is your wants and needs. He believes that it's a true privilege to foster a relationship with you, his patient.
He takes great pride in helping you reach a smile that will "Wow" in a way that's personalized and best suited to your goals.
That's why he offers many different ways to perfect your smile, whether that's using traditional braces, clear aligners like Invisalign, customized digital clear and metal braces, or custom lingual braces with Inbrace.
Sammamish Orthodontist
Welcome to Freelove Orthodontics & Smile Design, your trusted orthodontic home in Sammamish, WA. We are proud to offer an extensive range of orthodontic solutions tailored to fit the unique needs of each individual patient. Our services include custom digital metal and clear braces, clear aligners, InBrace hidden treatment, and comprehensive orthodontic treatments for all ages. Dr. Freelove, a board-certified orthodontist, brings his experience and expertise to every treatment plan, ensuring personalized care that leads to stunning results. Whether you're an adult seeking a smile transformation or a parent looking for an affordable way to enhance your child's smile and self-confidence, our team is here to deliver exceptional care.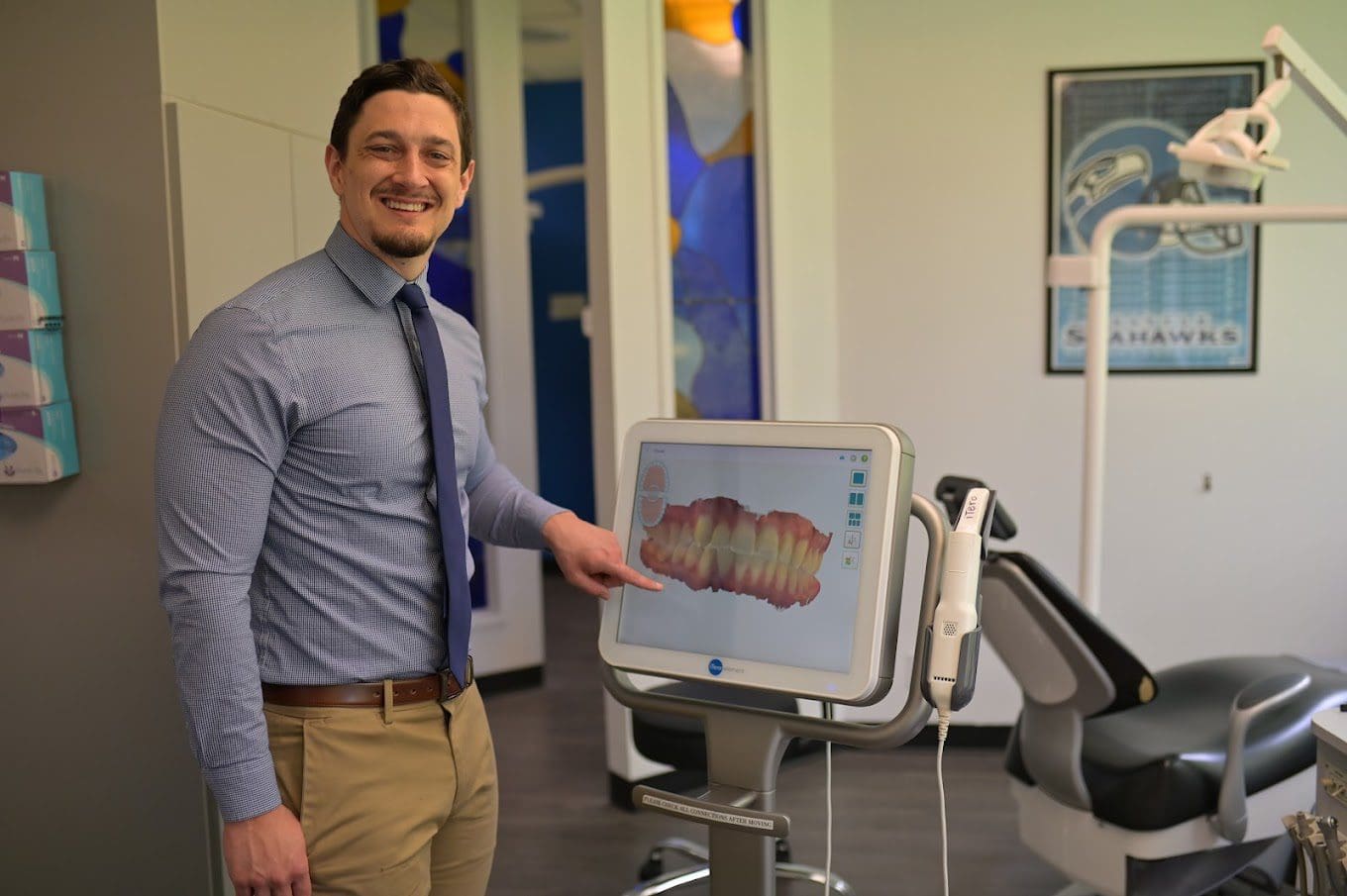 Top-Rated Sammamish Orthodontics Office
Freelove Orthodontics & Smile Design stands apart as a top-rated orthodontics office in Sammamish, WA. We are committed to providing high-quality care in a comfortable, friendly environment. Our dedicated team values each patient, fostering relationships based on trust and respect. We leverage cutting-edge treatment options to ensure efficient care, which means less time in our office and more time enjoying life with your new smile.
Our office is equipped with state-of-the-art technology, enabling us to offer innovative treatments like InBrace hidden braces and customized digital clear and metal braces. Our patients have spoken through their glowing reviews and testimonials — they appreciate our affordable financing options, our flexible appointment times, and most importantly, the stunning smile transformations we've helped them achieve. At Freelove Orthodontics & Smile Design, we believe that everyone deserves a beautiful smile, and we're here to help you achieve it.
Clear Aligners In Sammamish, WA
Clear aligner solutions such as Invisalign and ULab are gaining immense popularity among patients and orthodontists in Sammamish, with clear aligners standing out as a prime alternative to conventional braces. Rather than using brackets and bands, clear aligner treatment employs a series of transparent, removable aligners to progressively straighten your teeth.
These clear aligners are crafted from a comfortable plastic material and digitally customized to snugly fit over your teeth. To ensure that your teeth continue moving in the desired direction, you'll need to replace your clear aligners with the subsequent ones in the series every one to two weeks, as per Dr. Freelove's instructions.
Remember, the success of clear aligner treatment hinges on your adherence to Dr. Freelove's guidelines! The aligners should be worn for 20-22 hours each day throughout the treatment period. Any deviation from our prescribed usage can potentially hinder the results and prolong the orthodontic process.
Clear aligners are particularly effective in correcting many common orthodontic problems. However, for some case types, clear aligners may not be the optimal choice. Discover if clear aligners are the ideal solution for you by requesting a free consultation at Freelove Orthodontics & Smile Design in Sammamish.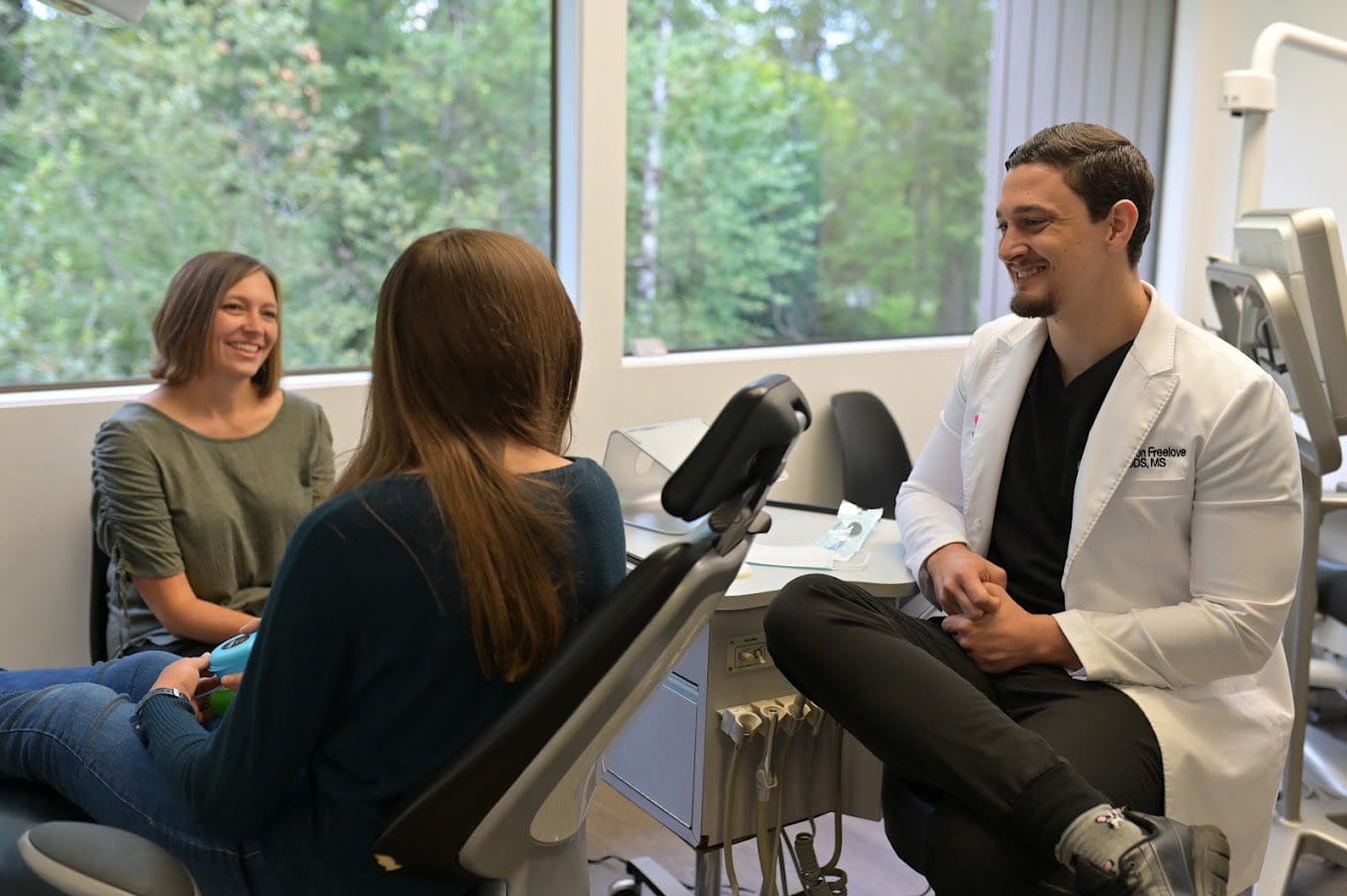 Braces Specialist in Sammamish, WA
Braces in Sammamish are an exceptional solution for correcting more complex alignment and spacing issues. Depending on the type of malocclusion, traditional braces may be the most efficient and effective treatment choice for your bite.
Braces remain one of our most effective orthodontic tools. They consist of metal or ceramic brackets that are attached to the teeth and then linked by wires and tiny rubber bands or elastics. Working harmoniously, these brackets, wires, and bands apply a gentle pressure that slowly but surely moves your teeth into their ideal positions. And with regular adjustments from the experienced Dr. Freelove, you'll be well on your way to a picture-perfect smile.
Braces from Freelove Orthodontics & Smile Design in Sammamish are an outstanding choice for correcting a range of tooth issues, from the simple to the complex. They can often work faster at closing gaps and aligning teeth than other options, which might mean a shorter overall treatment time.
Types of Braces We Provide
At Freelove Orthodontics & Smile Design in Sammamish, we offer a range of treatment options to cater to the diverse needs and preferences of our patients. One of our most time-tested and effective solutions is custom digital braces. These braces utilize customized brackets and wires to apply consistent pressure on your teeth, gradually guiding them into their ideal positions over time.
Customized digital braces have proven to be highly effective for treating even extreme overcrowding, making them a trusted choice for many orthodontic cases. They are also highly durable, ensuring they can withstand the rigors of daily life. Advancements in orthodontic technology have made modern braces smaller, less noticeable, and more comfortable than ever before.
For those seeking a more discreet option, clear braces might be the perfect fit. Clear braces function similarly to metal braces but they use clear or tooth-colored brackets instead of metal, making them less noticeable at a glance. This aesthetic advantage allows patients to straighten their teeth with minimal impact on their appearance, making clear braces a popular choice among our adult patients and image-conscious teens. Whether you opt for metal braces or the aesthetic benefits of clear braces, you can trust our team to deliver exceptional care and results.
At Freelove Orthodontics & Smile Design in Sammamish, we're excited to also offer InBrace as a revolutionary treatment option for our patients. InBrace is more than just a braces system — it's a game-changer in the world of orthodontics. Using a unique, custom-made Smartwire, InBrace gently guides your teeth into their perfect positions from behind the scenes — literally. The Smartwire is discreetly placed behind your teeth, making your orthodontic treatment virtually invisible. Plus, once InBrace is fitted, you can carry on with your daily life as normal until your next adjustment, making it a convenient choice for our busy patients.
Visit Our Sammamish Office Today Or Request A Free Consultation
Dr. Freelove brings a wealth of expertise in crafting personalized treatment strategies for every unique patient at our Sammamish, WA location. We'll consider everything — from the shape of your teeth to the way your lips move and the contours of your face.
We use all these details as the building blocks for your braces or clear aligner treatment, ensuring a stunningly aligned smile that's tailor-made just for you. Curious about what orthodontics in Sammamish could mean for you? Use the form below to request your free consultation with us at Freelove Orthodontics & Smile Design. We can't wait to meet you!