Trusted Orthodontics in Kent
We proudly serve orthodontic patients of all ages from Kent and the surrounding communities. Come visit our modern, fun, and convenient office in Kent, WA.
Address:
10920 SE 208th
Kent, WA 98031

Phone: 253-852-7331

Office Hours:
Monday - 8:00 a.m. to 5:00 p.m.
Tuesday - 8:00 a.m. to 5:00 p.m.
Wednesday - 8:00 a.m. to 5:00 p.m.
Thursday - 8:00 a.m. to 5:00 p.m.
Friday - 8:00 a.m. to 5:00 p.m.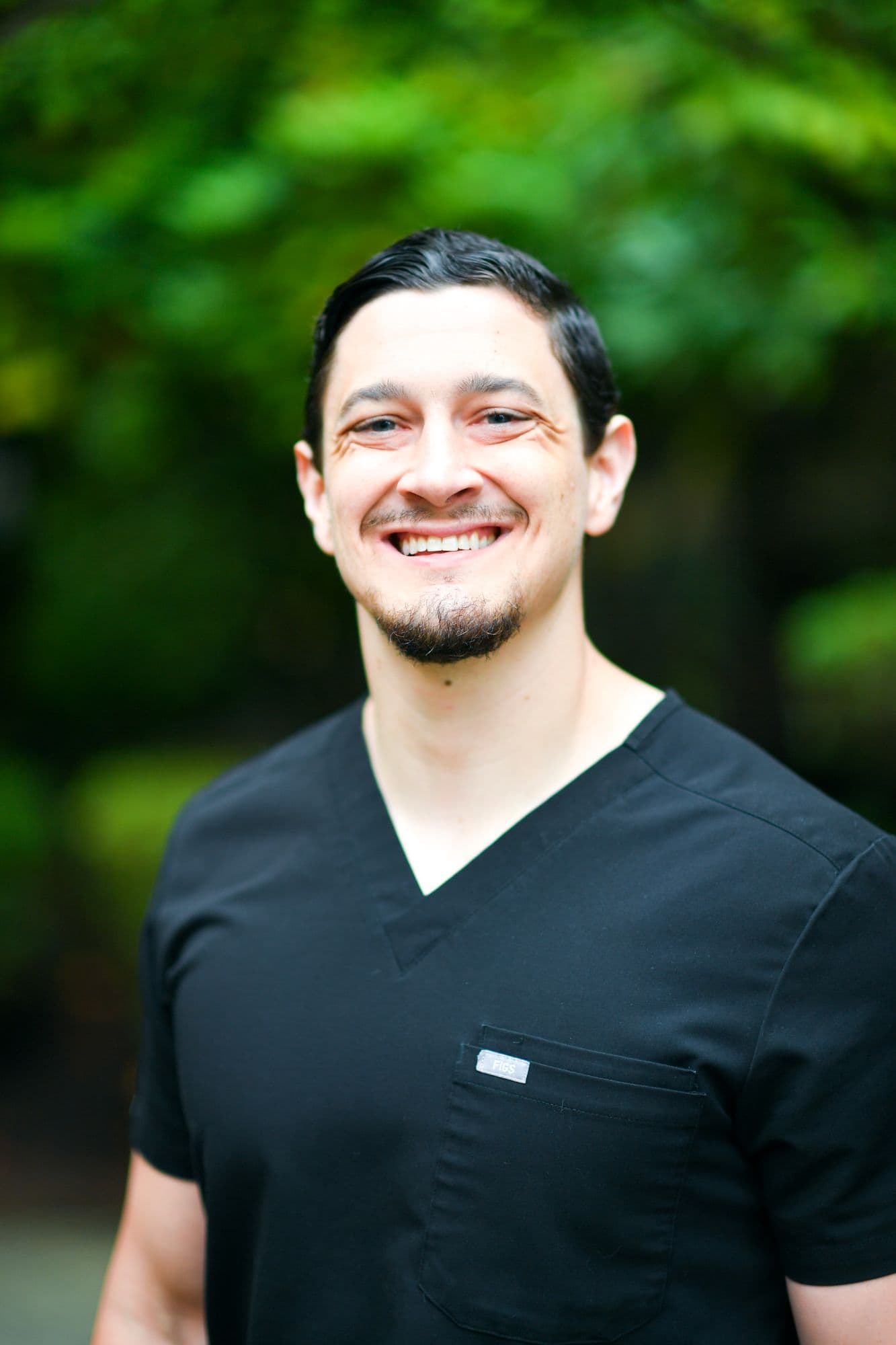 Dr. Cameron Freelove's number one priority is your wants and needs. Dr. Freelove believes it's a true privilege to foster a relationship with you, his patient.
He takes great pride in helping you reach a smile that will "Wow" in a way that's personalized and best suited to your goals. That's why he offers many different ways to perfect your smile, whether that's using traditional braces, clear aligners like Invisalign, customized digital clear and metal braces, or custom lingual braces with Inbrace.
Dr. Freelove grew up in California, where he attended the University of California San Diego and earned his Doctorate of Dental Surgery at the University of the Pacific Arthur A. Dugoni School of Dentistry.
During that time, Dr. Freelove developed a passion for orthodontics as he saw how transforming smiles instilled confidence and joy in his patients. This led him to his Masters of Science and Orthodontic Certificate from the University of Southern California.
Following his residency, Dr. Freelove achieved certification with the American Board of Orthodontists, one of the highest accolades an orthodontist can receive, demonstrating his commitment to treating his patients to the highest standard.
Kent Braces
Traditional braces are one of the most efficient orthodontic tools we have for straightening smiles. Metal or ceramic brackets are attached to the teeth, then connected by wires and tiny rubber bands or elastics. Through regular adjustments with Dr. Freelove, these brackets, wires, and bands work together to apply gentle pressure that gradually moves the teeth into the desired positions.
Kent braces are an excellent choice for correcting a number of tooth issues, from simple to complex. Depending on the type of malocclusion, traditional braces may be the most efficient and effective treatment choice for your bite. In addition, traditional braces don't require some of the more complicated technology or expensive equipment that newer treatments can, making Kent braces a cost-effective orthodontic option for patients on a budget.
Kent Invisalign
Instead of using brackets and bands, the Kent Invisalign system uses a series of clear, removable aligners to gradually move the teeth into alignment. This treatment option is incredibly popular with both patients and orthodontists, and is currently the top alternative to traditional braces.
Invisalign aligners are made of comfortable plastic material and designed to fit snugly over the patient's teeth. The nearly invisible trays are usually switched out every 1-2 weeks for the next in the series in order to keep the teeth moving in the direction we want them to. Aligners should be worn 20-22 hours per day throughout treatment. The Invisalign system can only work if these recommended guidelines are followed exactly, so patient compliance is critical to success. Neglecting to wear the aligners as directed can impede the results and also add time to the orthodontic process.
Invisalign is most efficient when correcting many of the most common orthodontic issues. For some complex cases, Invisalign may not be a viable option. A free consultation with Freelove Orthodontics will be able to determine your eligibility for Invisalign.
Kent Orthodontics: the right treatment for your smile
Dr. Freelove and our skilled staff have many years of experience providing customized treatment plans for every patient we see. When you visit our Kent office for a free consultation, our talented team will pay special attention to your particular orthodontic needs. This includes your specific tooth shape, the movement of your lips, and the shape of your face. Using these as the basis for individualized treatment will result in a beautifully aligned smile that's just right for your face!
To learn more about orthodontics in Kent, Renton, Covington, Maple Valley, Auburn, and Tukwila, click here to schedule your free consultation with Dr. Freelove at Freelove Orthodontics.