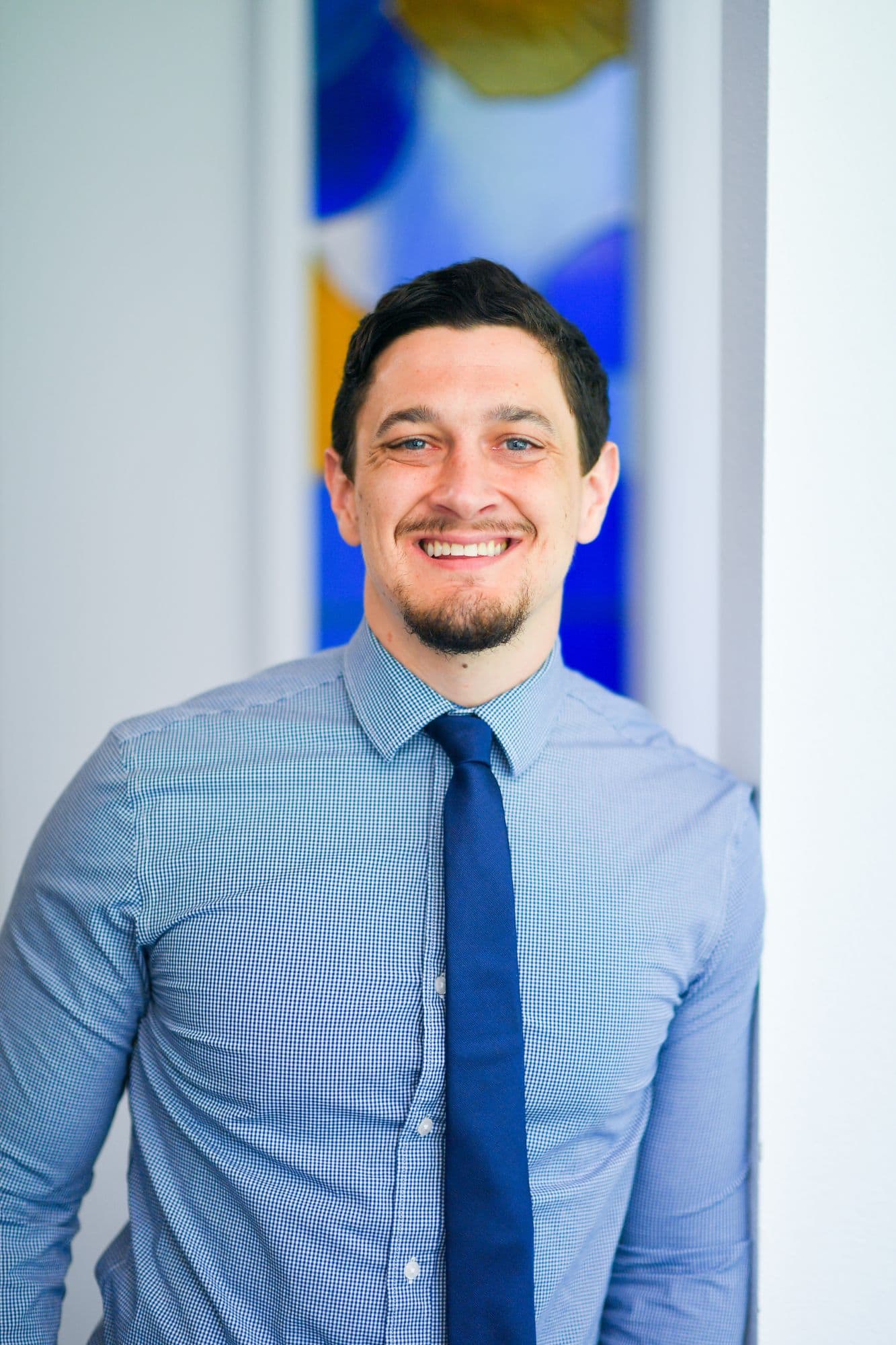 Board-Certified Kent Orthodontist
Meet Cameron Freelove, DDS
Our board-certified orthodontist serves the Kent area with a smile so you can start smiling, too.
At Freelove Orthodontics, it's all about that personal touch. Dr. Freelove's number one priority is your wants and needs. He believes that it's a true privilege to foster a relationship with you, his patient.
He takes great pride in helping you reach a smile that will "Wow" in a way that's personalized and best suited to your goals.
That's why he offers many different ways to perfect your smile, whether that's using traditional braces, Invisalign or Spark aligners, or customized, 3D-printed clear braces.
Education
Dr. Freelove grew up in California, where he attended the University of California San Diego and earned his Doctorate of Dental Surgery at the University of the Pacific Arthur A. Dugoni School of Dentistry.
During that time, Dr. Freelove developed a passion for orthodontics as he saw how transforming smiles instilled confidence and joy in his patients. This love of orthodontics led him to his Masters of Science and Orthodontic Certificate from the University of Southern California.
Following his residency, Dr. Freelove achieved certification with the American Board of Orthodontists, one of the highest accolades an orthodontist can receive, demonstrating his commitment to treating his patients to the highest standard of care.
Behind the White Coat
Dr. Freelove lives in Sammamish with his fiancé, a native of Sammamish and a local pediatric dentist. Dr. Freelove and his fiancé have two fur babies, their cat Korin and their French bulldog, Napoleon. Dr. Freelove and his wife are hoping to start their family soon.
Dr. Freelove competes in powerlifting in his free time, is an avid reader, and has been honing his wake surfing skills on Lake Sammamish! Dr. Freelove has also embraced Seattle's newest sports team, the Kracken.
Dr. Freelove and his team at Freelove Orthodontics is happy to serve you at their Kent office by bringing a personal touch to your orthodontic experience.
Dr. Freelove's Unique Treatments
Dr. Freelove offers you and your family state-of-the-art braces options at Freelove Orthodontics & Smile Design so your new smile journey can be faster, more affordable, and designed just for you.
Our Freelove Orthodontics team loves helping you reach a stunning smile in a way that's personalized for your goals and lifestyle.
That's why we offer many different ways to perfect your smile, like:
Traditional Metal Braces
Clear aligners from Invisalign® and Spark
Customized, 3D-printed clear braces
InBrace Lingual Braces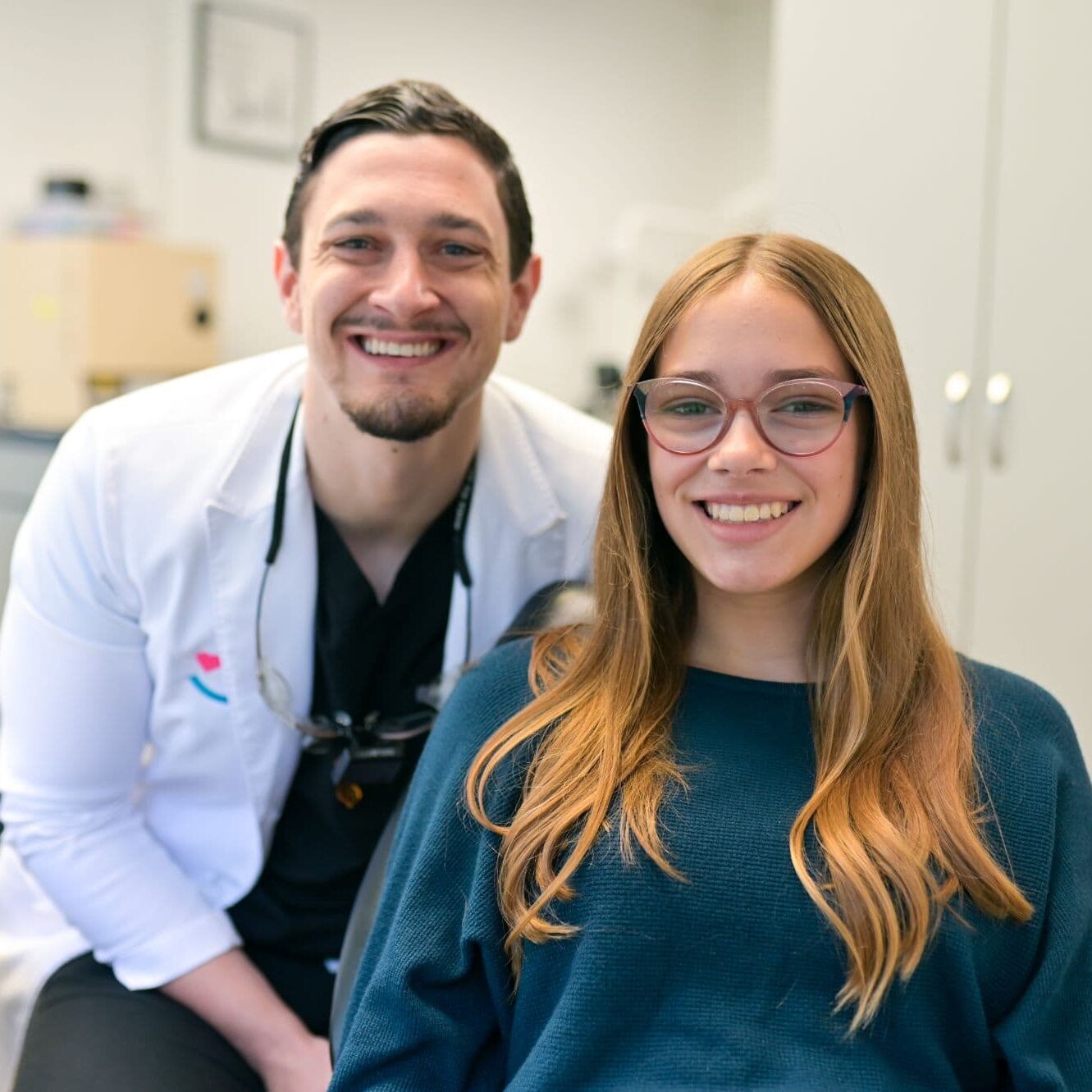 Dr. Freelove Treats
All Ages
No matter your age, Dr. Freelove is here to make sure you achieve your smile goals. With a range of treatment options, your team at Freelove Orthodontics is sure to find the perfect fit for you.