The Clear Alternative to Metal Braces
At Freelove Orthodontics & Smile Design, your 3D printed LightForce clear ceramic brackets will fit perfectly because we customize them just for you, improving results and decreasing treatment time.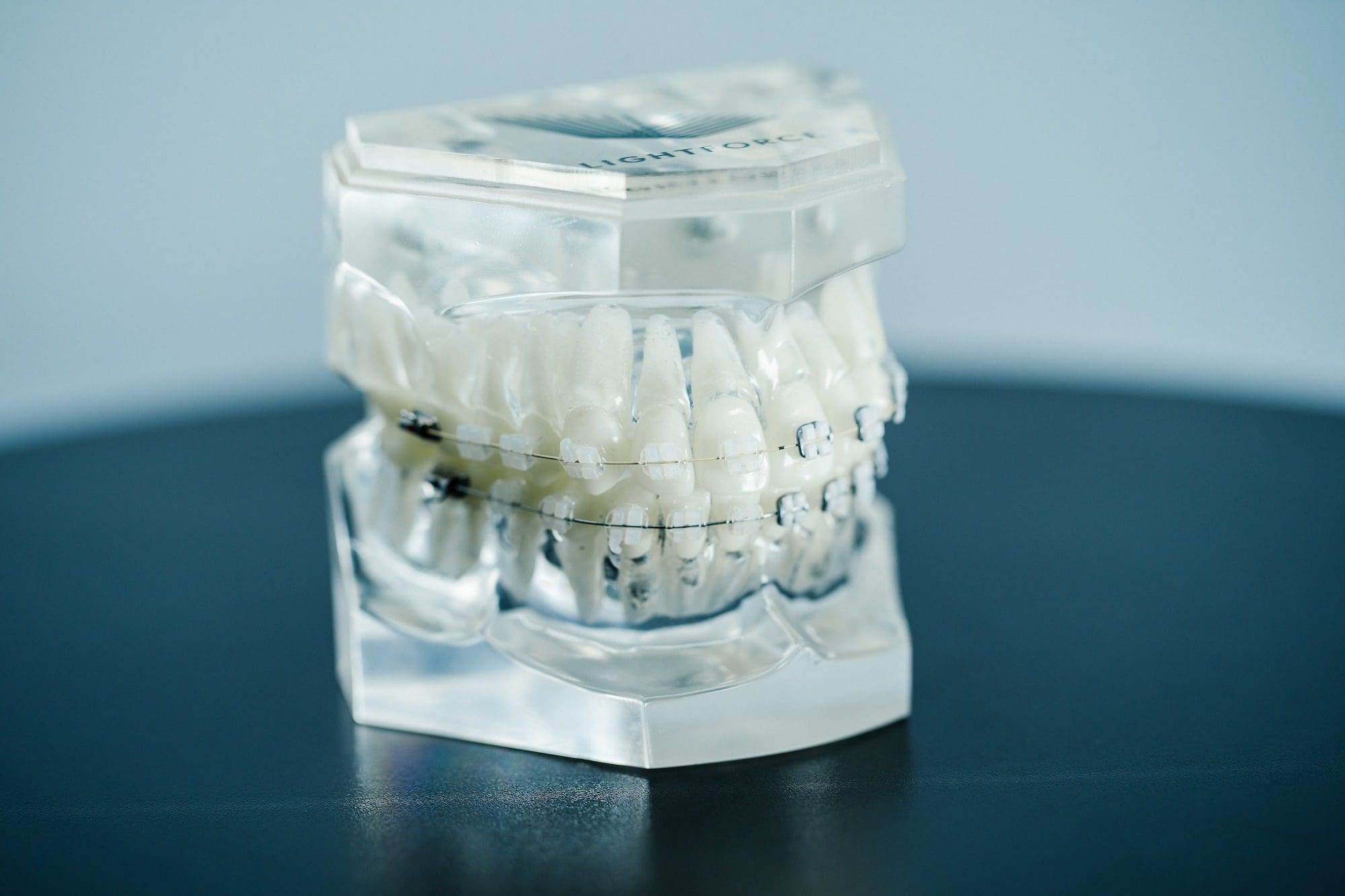 What Are Clear Braces?
Also known as tooth-colored braces or aesthetic braces, clear braces are made of ceramic rather than metal to match the color of your teeth and blend in with your smile.
Dr. Freelove uses LightForce clear braces to shift your smile in gear in the same way as metal braces. Clear braces and metal braces use the same components, but the brackets that make up LightForce clear braces are 3D-printed and made of see-through ceramic material.
Ceramic Braces in
Kent, WA
Like with traditional metal braces, your clear braces journey begins with an initial consultation with Dr. Freelove. At this appointment, you'll discuss your smile goals with our team, and we'll take X-rays and 3D images of your mouth.
These images allow Dr. Freelove to design your unique treatment plan. Using the 3D technology of LightForce clear braces, the Freelove Orthodontics & Smile Design team creates 3D-printed brackets that are customized just for you.
The level of personalization that LightForce clear braces promise means that your teeth will shift more comfortably and accurately over time.
Clear vs. Metal Braces
Clear braces are made of ceramic material, making them less visible on your teeth than metal braces. LightForce clear braces look smaller than ever, and the tooth-colored polycrystalline material can move your teeth more comfortably and efficiently than traditional braces.
Dr. Freelove's LightForce clear braces look less noticeable on your teeth than metal braces. The discreet look of this treatment method makes it an excellent option for older teens and adult patients at Freelove Orthodontics & Smile Design who want to straighten their teeth without the visibility of traditional braces.
About LightForce Braces
Modern advancements in orthodontic technology have pushed LightForce ahead of its competitors in recent years.
These personalized, 3D-printed brackets mean that LightForce can adjust your teeth with more optimal angles and positions than is possible with traditional braces.
This means Dr. Freelove can create the exact forces needed to align your teeth in the best position possible! LightForce clear braces let us move your teeth, not your brackets.
Thanks to their advanced design, LightForce braces are more precise, more effective, and more comfortable than traditional braces, meaning that you can enjoy shorter treatment times and get better results, too!
Light Up Your Smile With LightForce Clear Braces
LightForce clear braces are an extremely high-quality and discreet alternative to traditional metal braces.
If you're interested in learning more about how LightForce clear braces might adjust your smile, contact our office for a free consultation today!