Align Your Teeth Behind the Scenes
With the help of the customized Smartwire technology from the Freelove Orthodontics office, Dr. Freelove applies InBrace behind your teeth to align your smile — minus the flashy brackets and wires that braces are known for.
Out of Sight Appliance, Out of Mind Results
When Dr. Freelove designs your personalized InBrace treatment plan, your InBrace Smartwire is custom-made to fit your individual needs, so you can sit back and watch the results.
InBrace is designed with your comfort in mind, making orthodontic treatment a breeze.
Hidden From View
We apply the InBrace Smartwire behind your teeth, so no one besides you and Dr. Freelove will ever know it's there.
Fewer Appointments
InBrace's Smartwire technology automatically adjusts to straighten your smile, meaning fewer appointments with Dr. Freelove in Kent and more time enjoying what makes you happy.
Limitless Living
Want to chew gum? Go for it. Hungry for popcorn? You got it. When you use InBrace at Freelove Orthodontics, there are no new restrictions or rules for brushing, flossing, or eating.
Simple Upkeep
Without visible brackets, wires, or trays, maintaining your Freelove Orthodontics treatment plan has never been easier or more hygienic.
Automatic Alignment
Freelove Orthodontics' custom-fit Smartwire technology automatically adjusts to your smile, virtually putting your treatment plan on autopilot.
How InBrace Works
In three simple steps, Freelove Orthodontics' InBrace Smartwire uses a constant yet comfortable force that naturally adjusts as your teeth align.
1. Scan
By scanning your teeth, Dr. Freelove will create 3D images of your mouth to determine your treatment needs.
2. Design
Based on this 3D model, Dr. Freelove will customize your InBrace Smartwire and treatment plan to fit your individual needs. Your Smartwire will begin to align your teeth naturally, essentially putting your treatment on autopilot.
3. Smile Away!
Your InBrace Smartwire is hidden behind your teeth, so the minute you leave Dr. Freelove's office in Kent, you'll be able to smile with confidence. No one will be able to tell the difference — that is, until they begin to see the results.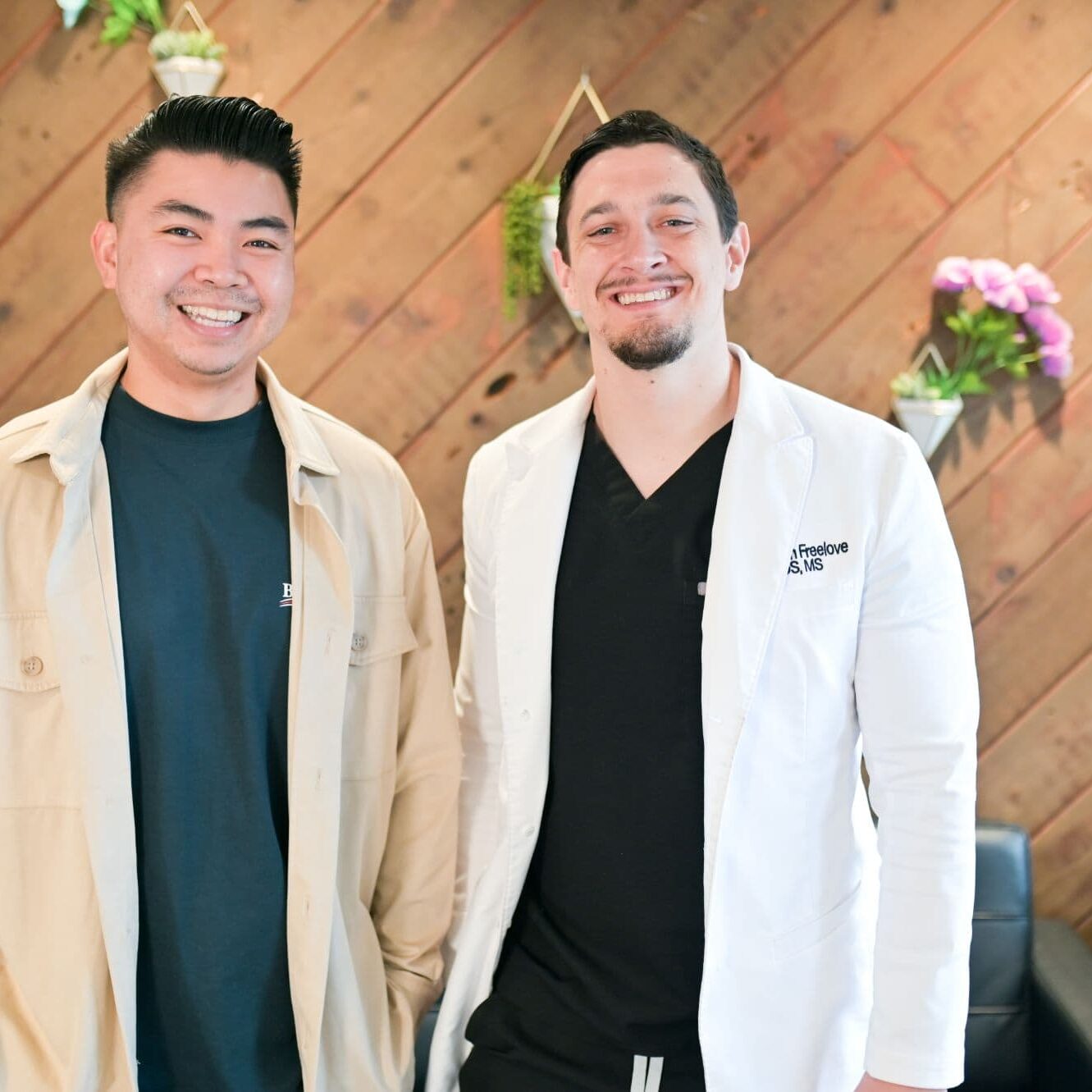 Ask Freelove Orthodontics if InBrace Is Right For You
InBrace gets the job done the same way traditional braces do, without the showy brackets. By applying a constant, gentle, and self-adjustable force, InBrace aligns your teeth almost as if on autopilot.
See if Freelove Orthodontics' InBrace treatment method is right for you at your free consultation with Dr. Freelove in Kent.