It's summertime, and the living is- flexible! When you include Freelove Orthodontics and Smile Design in your summer plans, we make it easy, too, at least where your orthodontic treatment with braces is concerned. Dr. Cameron Freelove and his friendly team know that when school lets out, and the weather warms up, it's time to break out the cool treats and plan some fun trips. While most people wouldn't count getting braces as a preferred summer experience, you might be surprised to find out that summer is actually the best time to get started with braces. Check out some great reasons to get a head start on your new smile this summer!
More time and more flexibility
Most schools are out for a couple of months, and many extra-curriculars take lengthy breaks during the summer, leaving kids with a lot of downtime. This is also the time of year that most adults are likely to use the paid time off they have built up for adventurous vacations in far away places and staycations to get some projects done on neglected spaces. This spare time also means:
Less scheduling conflicts for orthodontic appointments. Most of the year, your calendar becomes convoluted with meetings, practices, and performances to get to on time. When you are in a rush to even make it to your routine dental cleaning appointments, it can seem like you will never get around to scheduling your FREE consultation, much less getting orthodontic treatment started. Take advantage of this available time to give your smile the attention it needs so you can get back to using it as you soak up the sun.
More time to figure things out.

Time seems to be in short supply in the early mornings before school and at the end of the day when you're finally crashing into bed. It is more common than not to brush and floss your teeth incorrectly or skip them altogether when you are in a rush. Now that you have more time, slow down and show your teeth a little more care. This habit will become even more critical as you adjust to brushing and flossing with braces.
Regardless of the braces you choose, Dr. Freelove will give you some tips for getting the tricky spots clear of plaque build-up and debris and can provide interdental proxy brushes for a little extra reach. While this adds a little time to your process, maintaining clean teeth and gums during your treatment can prevent delays in your smile goals.
More time to get used to your braces in comfort.

Sitting at your desk, whether at school or work, is uncomfortable enough. Adding the possible discomfort that can accompany initiating orthodontic treatment with braces will make it rather difficult to focus. Even with modern braces being smaller and much more comfortable, just putting something on your teeth at all is bound to be a distraction. Scheduling time around your initial braces application and adjustment appointments will allow you to tend to your discomfort and get used to your new setup without distracting you from more important things.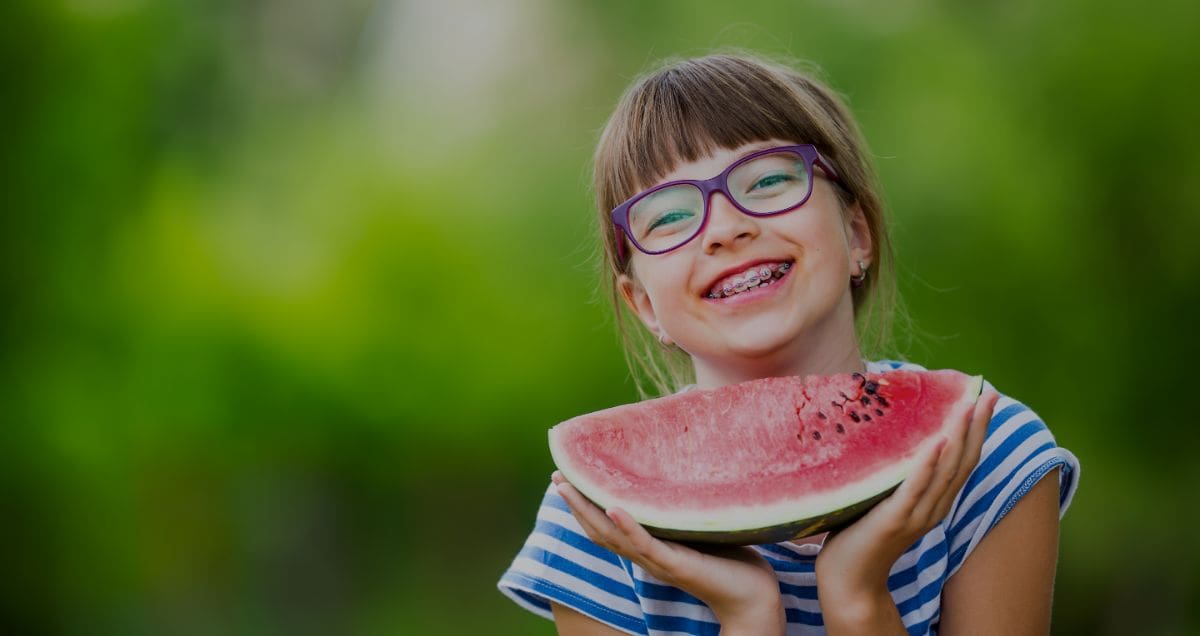 Better Food Choices
Everyone knows that summer is the best time for cool treats to help beat the heat. Many cold foods and drinks can help dissipate discomfort from getting braces put on or adjusted, too. From ice cream and popsicles to fresh-cut fruits and cold pasta salads, even the summer drinks get cooler with slushies, the options for braces-safe foods are never as fun. Without the restrictions of school lunch offerings and fast food, having options on-demand at home can ensure you stay full without risking your new appliances or unnecessary pain. Just be sure to keep up proper brushing and flossing as many of the summer faves are loaded with sugars that can cause tooth decay if not removed timely and efficiently. 
The Social Aspect
Starting orthodontic treatment can be a noticeable change to a person's mouth or even how they speak as they get used to the appliances. Many people, especially adults, worry about how braces will affect their appearance, making clear braces and clear aligners a common choice for older patients looking for orthodontic treatment. Kids have even reported not noticing when other kids get braces over the summer versus when they get them applied during school- almost as if it seemed like they had always had them. This concept means starting your braces treatment in summer may help you avoid being the subject of conversations, at least regarding your smile in progress. 
Get the most from growth spurts.
Rumor has it that the longer summer days and higher temperatures also stimulate the pituitary glands causing growth spurts in many kids. While researchers are still trying to verify and understand this concept, if you have a kid, you've probably noticed that they seem to need new clothes every year they go back to school. Most parents likely just chalk it up to all the food they consume during those brief couple of months, but Dr. Freelove and his skilled team know this is a great time to start adjusting your child's bite and alignment. 
During a growth spurt, the bone goes into a maximum growth period where the bone and surrounding material are more pliable to allow for the coming changes. Between growth spurts, the bones slow down into a "rest" period to build supporting materials like gums, tendons, and such for the new changes. The science of orthodontics and dentofacial orthopedics utilizes this natural movement to your advantage, which helps to ensure the adjustments we make will "stick" and the process less painful as we work with the mouth and jaws and not against the body.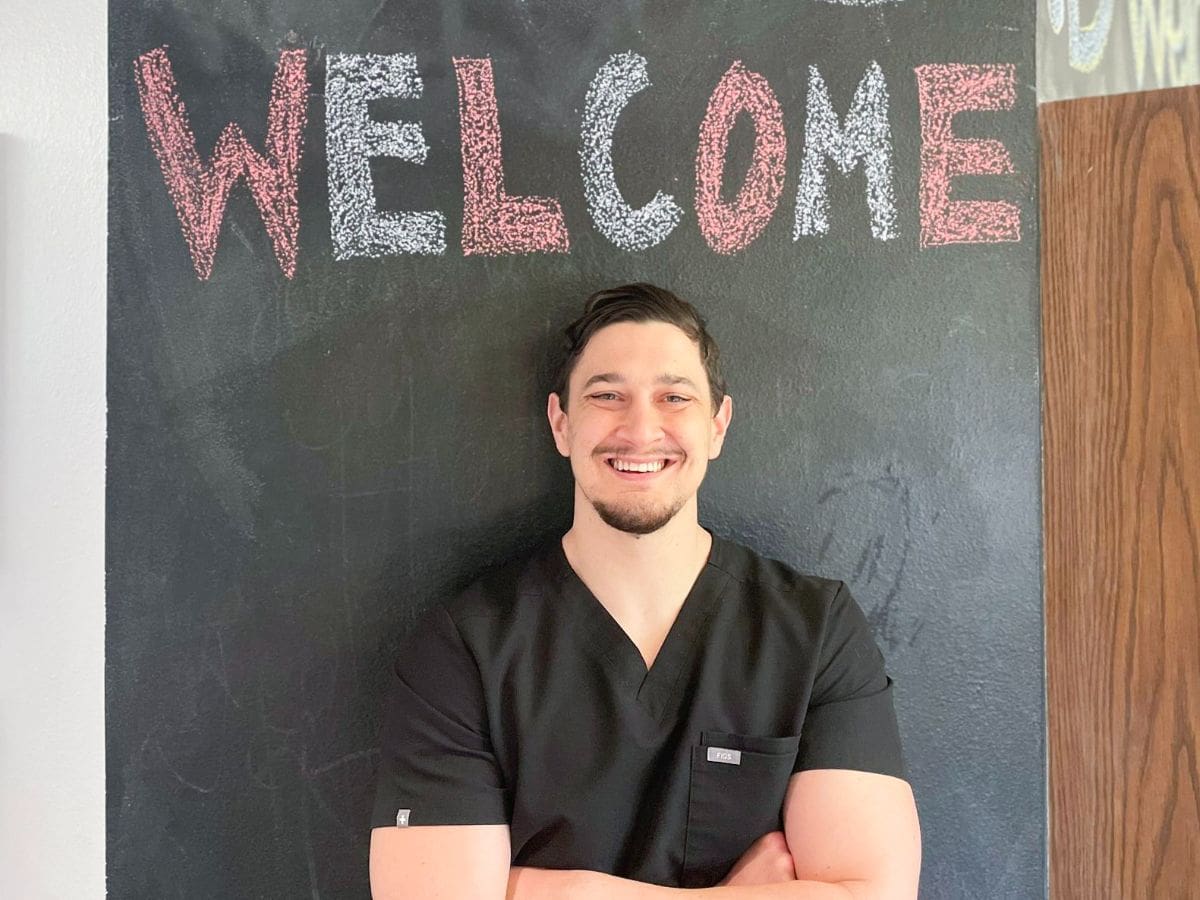 You know the perks of summer; let Freelove Orthodontics & Smile Design show you the benefits of starting your orthodontic treatment this summer!
Every smile is different, and the person behind every smile is unique, as well. At Freelove Orthodontics and Smile Design, you'll be seen as an individual whose holistic health is equally important to your orthodontic treatment plan. Our goal is not just to get you started on the smile of your dreams but to inspire smiles that last all summer long! Get in touch today to schedule your FREE consultation with our fun team in Kent and kickstart your summer lovin'!